SOS 2019
-
The state of the world, as we see it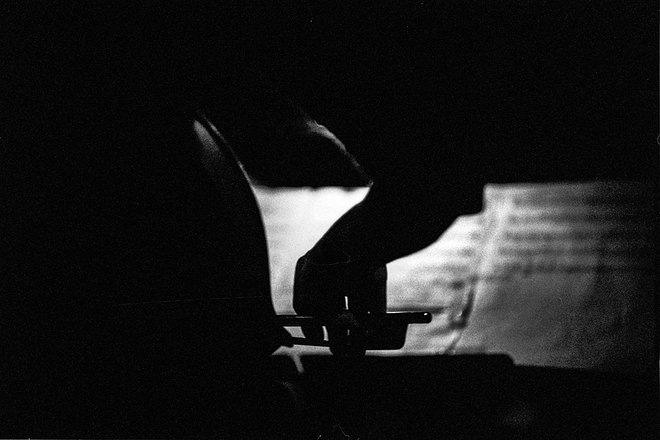 So, an absurdist piece of music theater in honor of the end of the world. With ritual music to banish the fear of loss, remembrances on the final days of humanity, and a special report: "Fall Fashion Must-Haves!" Featuring sound artist and disputatious thinker Nik Hummer, living pulse machine Bernhard Breuer, and – with a healthy unworldliness – the genuinely exalted Karolina Preuschl (aka MC Rhine from Wien Diesel). An act of love . . . because all you need is love!
With the utmost respect, we approach the political statement and do what we have to do: music.
This emerges somewhere between contemporary music and sound art, electronic dance music and open forms. The lyrics (Karolina Preuschl) oscilliate between a frontal attack and social-DaDa. Sonically, the production is characterized by a dark instrumentation with cello, trombone, bass clarinet, contrabassoon (in addition to flute, violin and rhythm section); written by Daniel Riegler for Studio Dan and further developed by the ensemble. From summer 2019.
Composition: Daniel Riegler
Line-Up:
Gunde Jäch-Micko – Violin
Maiken Beer – Cello
Constantin Herzog – Bass
Doris Nicoletti/Thomas Frey – Flutes
Viola Falb – Saxophone, Clarinets
Christof Dienz – Bassoon, Contrabassoon
Daniel Riegler – Trombone
Michael Tiefenbacher –Keys
Margit Schoberleitner – Percussion
Guests:
Karolina Preuschl – Vocals
Bernhard Breuer – Drums
Nik Hummer – Sound, Dramaturgie
Upcoming Events:
Jeunesse Special - Studio Dan & Guests
11 October 2019 | 20:00
Porgy & Bess