ZONK!?!!
-
24 August – 4 September * visibly audible * A-1200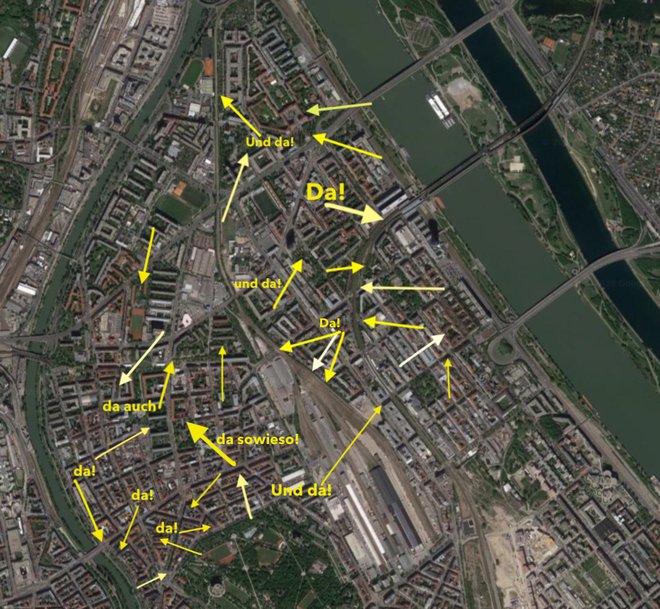 In late summer of this grisly Year of the Virus 2020, we will be crash-landing all over Vienna's 20th District, our beloved Brigittenau, with a mighty ZONK!?!! In spaces both public and private, we'll be shoring up our collective optimism. No government in the world can create a kaboom, a mega-kaboom – a full-on ZONK!?!! – the way we can. Sure, we may not be responsible for national budgets…but what would the "new normal" be without our completely normal music?
ZONK!?!! is a project by the ensemble Studio Dan. Originally titled VIRUS HANDELSKAI (and at one point TONIKUM HANDELSKAI), it was postponed and reimagined several times due to COVID-19. The focus is a 10-day "musicalization" of the 20th District, including the installation of sound sculptures and accompanying performances. Passersby will experience art (music, installations, sound installations, performance art, and dance) "on their way"; spaces that are otherwise purely functional will be cast in a new light; an entire district will be set in vibration.
In a previously unheard-of tour de force, the musicians of Studio Dan will fill the Brigittenau with music in every imaginable combination, ranging from solo to small orchestra. In flash mob-like performances and pre-publicized mini-concerts, contemporary classics like James Tenney's Postal Pieces will be mixed with new Austrian music from the likes of Christian F. Schiller, Peter Kutin, and Christof Ressi. The musical spectrum will be further expanded with the help of Eva-Maria Schaller (dance and choreography), Susanna Gartmayer and Martin Siewert, as well as guests from home and abroad, including Ceren Oran (sound painting, dance), Matthias Muche and the ensemble STUDIO PERCUSSION Graz.
ZONK!?!! will also devote significant energy to promotion and music appreciation, both before and during the course of the project.
Realized with the support of SHIFT, an initiative of the City of Vienna dedicated to the improvement of local cultural events throughout the city. In cooperation with Brigittenau district council and wohnpartner – together for a good neighbourship.
Idea & concept:
Daniel Riegler
Maiken Beer
PROGRAM:
Anthony Braxton / Viola Falb / Dominik Fuss / Vinko Globokar / Michael Gordon / Nik Hummer / Tom Johnson / Philipp Kienberger / Peter Kutin & Florian Kindlinger / Raphael Meinhart / Julia Purgina / Steve Reich / Christof Ressi / Damaris Richerts / Daniel Riegler / Leo Riegler / Terry Riley / Clemens Salesny / Giacinto Scelsi / Christian F. Schiller / Karlheinz Stockhausen / James Tenney / Michael Tiefenbacher
Ensemble:
Sophia Goidinger-Koch, Marianna Oczkowska – Violin, Viola
Martina Bischof, Julia Purgina – Viola
Maiken Beer, Cornelia Burghardt, Barbara Riccabona – Violoncello
Philipp Kienberger, Manu Mayr – Double bass
Thomas Frey, Doris Nicoletti – Flutes
Viola Falb, Clemens Salesny – Saxophone, Clarinets
Stefan Obmann, Daniel Riegler, Phil Yaeger – Trombone
Dominik Fuss, Damaris Richerts – Trumpet
Michael Tiefenbacher – Piano, Rhodes
Hubert Bründlmayer, Raphael Meinhart, Margit Schoberleitner – Percussion, Drums
Leo Riegler – Electronic
Werner Angerer – Sounddesign
Nik Hummer – Concept, Installation
Guests:
Thomas Berghammer, Bernhard Breuer, Susanna Gartmayer, Jakob Gnigler, Samu Gryllus, Bernhard Hammer, Katharina Illnar, Dieter Kovacic, Alexander Kranabetter, Mona Matbou-Riahi, Matthias Muche, Ceren Oran, Christian Reiner, Christof Ressi, Eva-Maria Schaller, Jakob Schneidewind, Judith Schwarz, Martin Siewert, STUDIO PERCUSSION graz
Production:
Daniel Riegler – Artistic director, Dramaturgy
Nik Hummer – Installation, Dramaturgical consultant
Angelika Heiss – Production Manager, Dramaturgical consultant
Markus Wallner – Sounddesign
Alexander Forstner – Technical director
Sophia Goidinger Koch – Social Media
Philipp Kienberger – Video, Documentation
Kindly support by: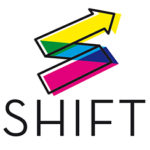 ZONK!?!! - visibly audible
In a large, open space (J. Tenney)