Decadence
-
@ Falter Charts 2012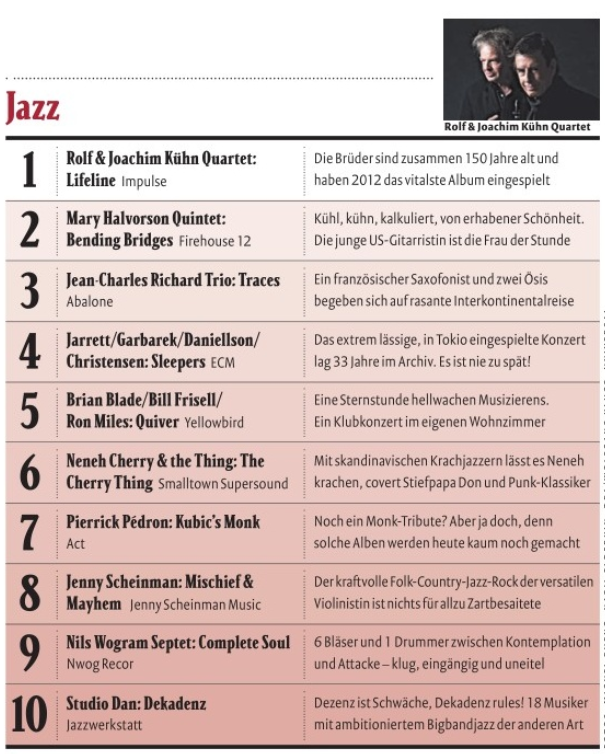 Our new CD "Dekadenz" (JWR 03/12) has – together with Joachim Kühn, Bill Frisell, Nils Wogram and others – made it into the top ten charts of Vienna´s city magazine Falter.
We are very pleased!
Therefore we offer "Dekadenz" until the end of the year 2012 together with one of our two other releases ("Creatures & other stuff" and "Things") for the price of one CD. Order here and enter either CREATURES or THINGS in the "Voucher" field at the check-out. Find a decadent collection of comments on this production here.
Best wishes for 2013,
STUDIO DAN