Decadence
-
Jazz and Contemporary Music, Oboe and Techno, Roast Pork and Adorno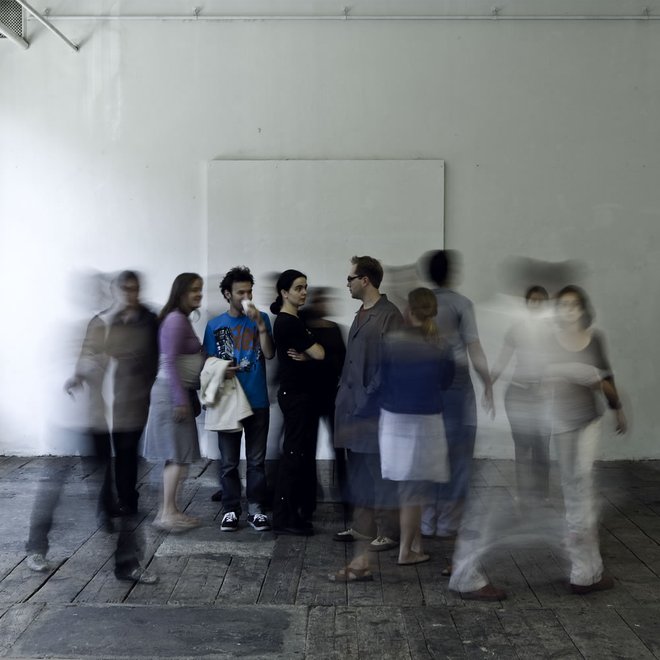 "Decadence" was premiered in 2011 and published on CD in 2012. The focus is on the music of Clemens Wenger and Daniel Riegler and the ensemble Studio Dan in his most opulent form.
The music tries nothing less but bringing EVERYTHING which inspired the composers and EVERYTHING that the ensemble stands for under one roof. This includes jazz as well as contemporary music, oboe and techno, roast pork and Adorno. And in 2016? The madness continues and contemplation might again not play a major role.
The second part of the production – the quasi multidimensional liner notes of the CD – is the net art project www.dekadenz-cd.at
Truly opulent and decadent as the project itself we virtually celebrate our loss of control and draw hundreds of un/logical connections between all aspects in relation to the presented music. Also this part of the production will be expanded in 2016.
Composers: Daniel Riegler, Clemens Wenger
Line-Up: 2 Vl, Va, Vc, Kb, Fl, Ob, Fg, Sax/Kl, Tp, Pos, Tb, Klav, Perc, Elec, Dr, Conductor, Sound and Light technician
Gruntz for mixed ensemble
Dekadenz - live @ Porgy & Bess