Music for 11
-
Arnulf-Rainer-Museum, Waschsalon and Kunstbad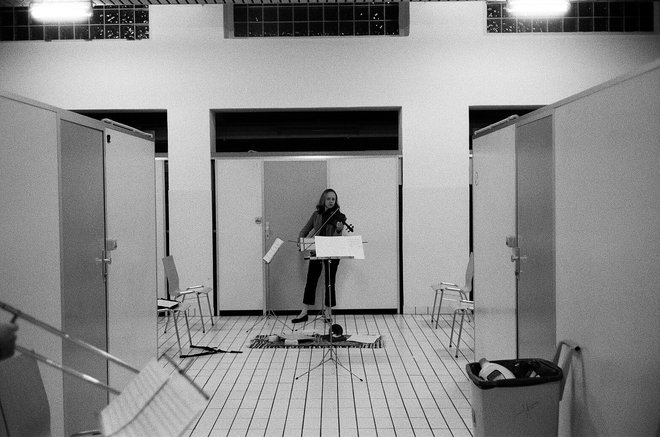 "In physics, sound is a vibration that propagates as a typically audible mechanical wave of pressure and displacement, through a medium such as air or water. In physiology and psychology, sound is the reception of such waves and their perception by the brain." — Wikipedia
'Music for 11' is a concert installation developed by the Arnulf Rainer Museum in Baden for a Mario-Merz exhibition. The piece is inspired by visual art and plays with the unusual resonance of the museum building, which originally housed public bath. The Kunstbad in Styria is an ideal place to mount this installation again.
'Music for 11' is written for 11 musicians standing in 11 different positions in the space, without a conductor, who communicate by listening. The audience is free to move about the room and lose themselves in the sound.
Composer: Daniel Riegler-Beer
Line Up: 2Vl, Va, Vc, Kb, Fl, Fg, Kl, Tp, Pos, Perc, Conductor