Breaking News
-
Studio Dan is ready to launch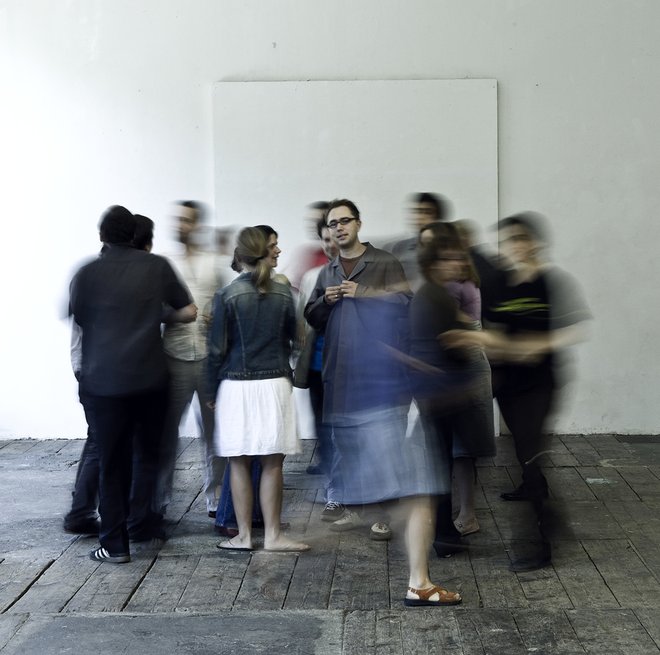 Continuing the first tour through Canada and the USA in December 2017, Studio Dan presents first performances and new commissioned works in Cologne and Vienna.
The program consists of a mixture of compositions by female composers from the Viennese scene (Mirela Ivičević, Caitlin Smith) as well as other young European composers. One of the works to be heard is a commissioned work by the Belarussian, now Cologne-based composer Oxana Omelchuk. Her "wow and flutter" for two solo trombones features Cologne trombonist Matthias Muche and Studio Dan founder Daniel Riegler plus Ensemble. This was first premiered at the musikprotokoll of steirischer herbst and will be part of Omelchuks portrait CD of the "Deutscher Musikrat" on the renowned WERGO label.
Johannes Kreiler´s piece "Charts Music" was composed with the help of stock market and trading charts.
Another important part of the evening is the work of John Zorn and George Lewis. The giants of New York's creative music scene, who literally set the tone, have long radiated far beyond the American metropolis, and have also influenced the development of Studio Dan with their music. Both instrumentalists and improvisers of the special class will–no less important–appear as composers on this evening. Zorn's "Ceremonial Magic" for violin and percussion contrasts a through-composed violin part with a completely free improvised percussion part.
Lewis' "As We May Feel" was also commissioned by the ensemble for the concert at the musikprotokoll in Graz. It marks, according to a statement by the composer, along with other recent pieces, a new phase in his compositional work, which he has been paying his undivided attention recently.
Programm:
Mirela Ivičević (*1980) : The F SonG
Johannes Kreidler (*1980) : Charts Music
Caitlin Smith (*1983) : wie schön ist es zu leben, ÖEA
Oxana Omelchuk (*1975) : Wow and Flutter, 2017
George Lewis (*1952) : As We May Feel, 2017
John Zorn (*1953) : Ceremonial Magic
Anthony Braxton Composition No. 229, 131