Breaking News
-
Studio Dan is ready to launch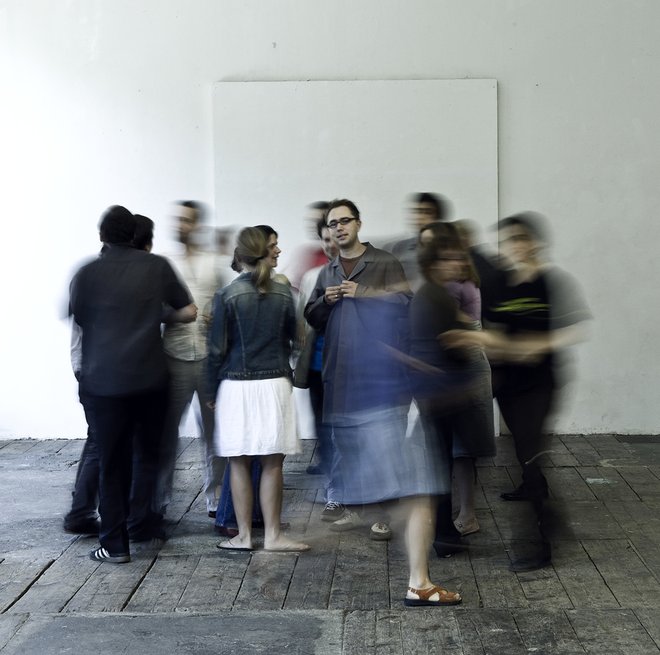 On its first appearance in Canada and the U.S., the Austrian 10-piece ensemble Studio Dan presents evenings of premieres and performances of commissioned pieces.
The two programs are a mix of compositions by emerging Austrian composers drawn from the Studio Dan scene (Mirela Ivičević, Daniel Riegler, Christian F. Schiller, Caitlin Smith, Christoph Walder), as well as by other young European composers. One commissioned piece by Belarusian composer Oxana Omelchuk features two solo trombones, Johannes Kreidler's (Germany) concept piece "Charts Music" was composed with the aid of stock exchange and trading charts. This concert will be topped off by another commission by AACM-icon and McArthur Genius Grant winner George Lewis, and music by John Zorn.
Another evening presents music by Christian F. Schiller for two harmonicas and ensemble, and HOMO FABER by Daniel Riegler, which was developed together with the visual artists Krüger&Pardeller. HOMO FABER was documented on two CDs, including an extended booklet and will be officially released and presented on this tour.
Programm:
Mirela Ivičević (1980) – The F SonG **
Christoph Walder (1967) – vozmozhnost **
Johannes Kreidler (1980) – Charts Music **
Caitlin Smith (1983) – New York *
Daniel Riegler (1977) – HOMO FABER **
Christian F. Schiller (1977) – New Work *
Oxana Omelchuk (1975) – Wow and Flutter *
George Lewis (1952) – As We May Feel *
* world premiere
** North American premiere
Anthony Braxton Composition No. 229, 131