In The Pelagic Zone
-
Studio Dan & Elliott Sharp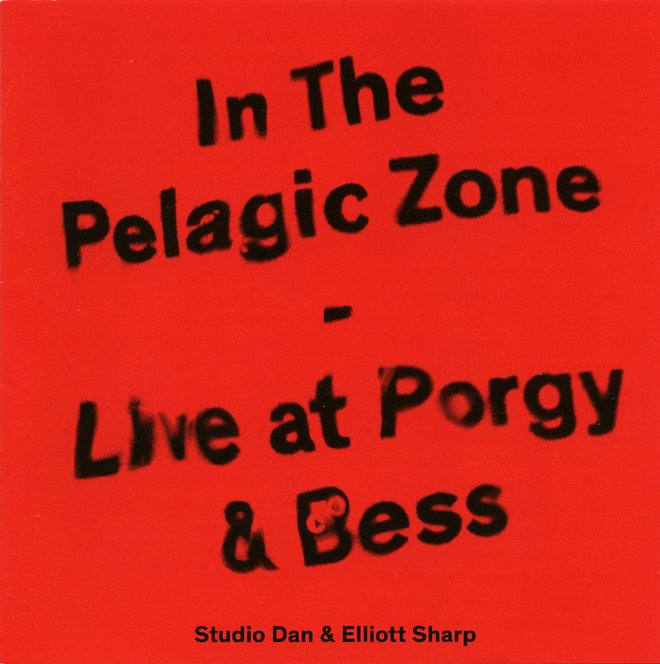 Since the late 1980s Elliott Sharp has been one of the most important figures in the New York downtown scene and thus a major exponent of one of the most significant musical directions to come out of the United States in the twentieth century.
The project will present various of Sharp's work from recent years and a commission for the ensemble in a two-part concert showcasing Sharp's extraordinarily heterogenous approach as composer and performer. Studio Dan is committed in this project to the closest and most direct cooperation possible between composers, interpreters and improvisers, mirroring the development of contemporary music for large ensembles. It is crucial that the ensemble not be relegated to a role as "backing band" but that it function as an equal partner, that the cooperation between Sharp and Studio Dan yield a unique and unified "sounding body".
The premiere of "In The Pelagic Zone" was recorded by the ORF with permission of the Jeunesse Austria and the Porgy & Bess and will be released in December 2013 as an CD which will be the ensemble´s fifth CD.
Composer: Elliott Sharp (Commissioned with friendly support of the Ernst von Siemens Musikstiftung.)
Line-Up: Elliott Sharp, 2 Vl, Va, Vc, Kb, Fl, Sax/Kl, Tp/Fh, Pos, Git, Klav, Perc, Elec, Dr
Studio Dan & Elliott Sharp
Studio Dan & Elliott Sharp