Planet Globokar
-
An evening of music for very brave families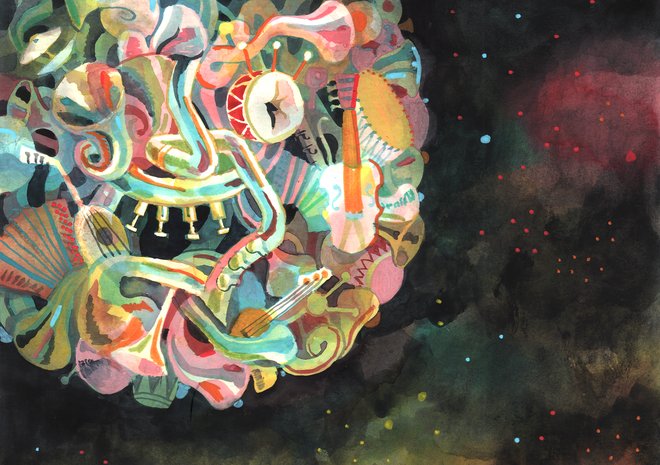 "In the seventies, I began to think about »Laboratorium«, a collection of experiments for 10 musicians that push musical research beyond its limits. It took me 13 years to write those 55 compositions — all of them rather utopia — and finish this work. The pieces performed altogether, last about 5 hours.
One day I got a letter by trombonist-composer Daniel Riegler, who explained to me that he was planning to dramatize certain parts of »Laboratorium« as a spectacle for children. When I saw the performance in Graz, I was so astonished, so enthused by the fact that a totally serious idea became even more serious by employing humor and curiosity. I have learned a lesson. Thank you." – Vinko Globokar
Welcome to Planet Globokar, a singular musical laboratory. On this planet, everything is disassembled and reassembled in totally unexpected ways- multiple trombones are connected by garden hoses, clarinets are played under water, or the whole orchestra turns in crazy circles while playing. All for the joy of playing and listening to unusual sounds. It is a reminder to shake our heads out of the every day and hear music (and life) from a new perspective. Planet Globokar is an evening of music for the bravest and most adventurous families. From 5 years onwards.
Slovenian-French composer Vinko Globokar approaches expanding traditional musical instruments with a sly joy and childlike enthusiasm. Which means that the musicians of the ensemble Studio Dan are perfect to perform his works.
A production of Studio Dan, KinderKinder (Hamburg), Theater am Ortweinplatz (Graz) in co-produktion with Wien Modern, Dschungel Wien und La Strada. With generous support of the Ernst von Siemens Music Foundation, as well as Big Bang Festival with financial backing from the Creative Europe Programme of the European Union.

Line-Up: Vl, Vc, Kb, Fl, Kl/Sax, Tp, Pos, Perc, Elec, Light, Stage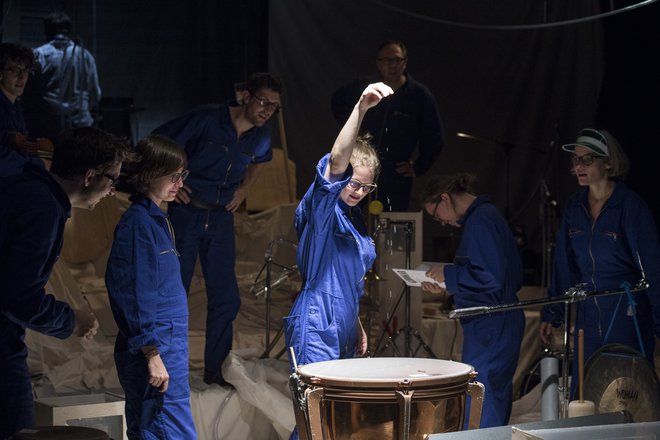 © Nikola Milatovic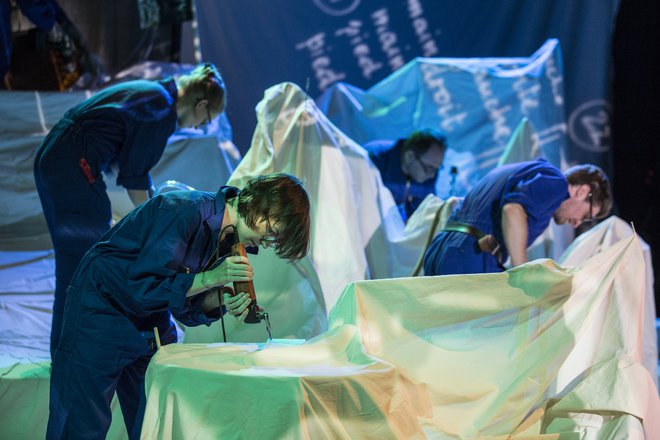 © Nikola Milatovic
Planet Globokar - New Teaser (2019)
Planet Globokar – Full concert