ZONK!?!! 2022
-
15. – 18.09. | 1200 Vienna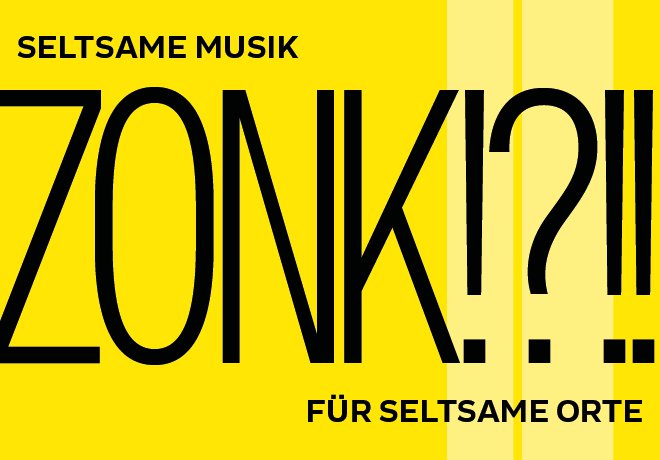 ZONK!?!! is a project of the artists' collective Studio Dan, which was carried out for the first time in 2020.
The musicians of the Studio Dan ensemble and their guests performed in line-ups ranging from solo performances to small orchestras for ten days on public places of Vienna's 20th district. In Flashmob-like performances and announced mini-concerts, classics of contemporary music could be heard as well as current Austrian music.
Now ZONK!?!! goes into the next round: especially by the precise selection of the played places, and the music and performance performed there, their combination in guided walks and the consideration of the day-specific features, the project will be further developed in 2022.
Admission free / concerts in covered venues and indoor will take place in all weather / concerts outdoors will be cancelled in case of heavy rain and thunderstorms / registration for the walks on 16 and 17 September at 12h: info@studiodan.at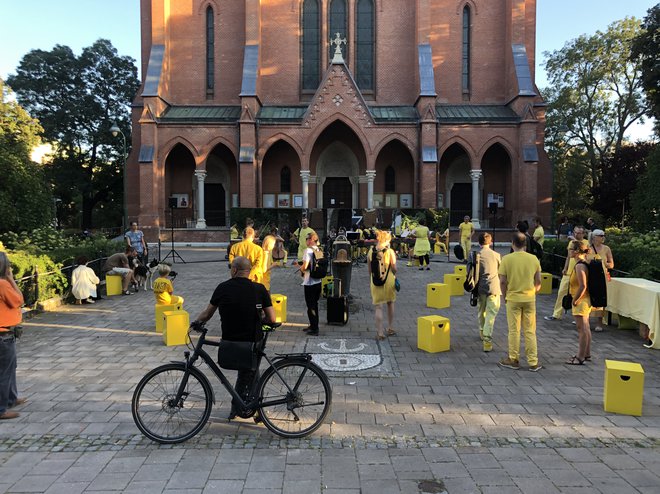 ©Nik Hummer
Artists:
Studio Dan
Sophia Goidinger-Koch, Gunde Jäch-Micko, Marianna Oczkowska, Jacobo Hernández – Violin
Martina Bischof, Flora Geißelbrecht – Viola
Maiken Beer, Cornelia Burghardt – Violoncello
Philipp Kienberger, Manu Mayr – Double bass
Thomas Frey – Flutes
Viola Falb, Clemens Salesny – Saxophone
Theresa Dinkhauser – Clarinet
Daniel Riegler, Phil Yaeger – Trombone
Dominik Fuss, Damaris Richerts, Spiros Laskaridis – Trumpet, Slide-Trumpet
Michael Tiefenbacher – Piano, Rhodes
Hubert Bründlmayer, Raphael Meinhart, Margit Schoberleitner – Percussion
Martin Siewert – Guitar, Electronics
Guests:
Chiara Aprea (Dance), Alberto Cissello (Dance), Florian Fennes (Saxophone), Christine Gnigler (Recorder), Jacob Gnigler (Saxophone), Franz Hautzinger (Trumpet), Verena Herterich (Dance), Melanie Hollaus (Film), Friederike von Krosigk (Castanets), Eva-Maria Schaller (Choreography, Dance), Lena Schattenberg (Dance)
Composers:
Carola Bauckholt, Maiken Beer, Julius Eastman, Dominik Fuss, Isabella Forciniti, Thomas Frey, Flora Geißelbrecht, Michael Gordon, Franz Hautzinger, Nik Hummer, Philipp Kienberger,Volkmar Klien, Tobias Leibetseder, Tania León, Charles Mingus, Julia Purgina, Steve Reich, Daniel Riegler, Giacinto Scelsi, Astrid Schwarz, Michael Tiefenbacher, Thomas Wally, Phil Yaeger,...
Team:
Daniel Riegler – Artistic Direction, Dramaturgy
Maiken Beer, Margit Schoberleitner – Mediation, Dramaturgy
Nik Hummer – Installation, Dramaturgical consulting
Alexander Forstner – Head of Production
Moni Mair – Advertising, PR, Social Media
Joachim Zach, Markus Wallner – Sound design
Melanie Hollaus – Video, Documentation
Marco Rainer – Production assistance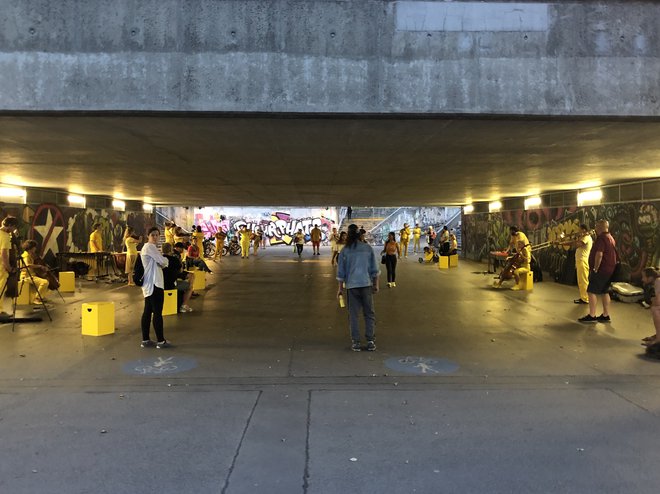 Nik Hummer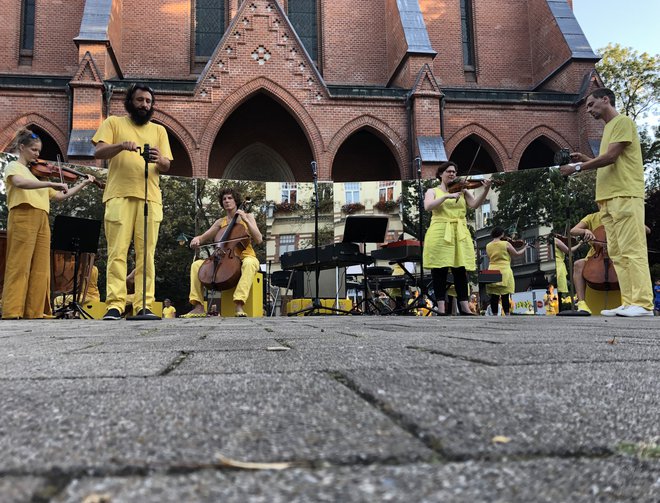 ©Nik Hummer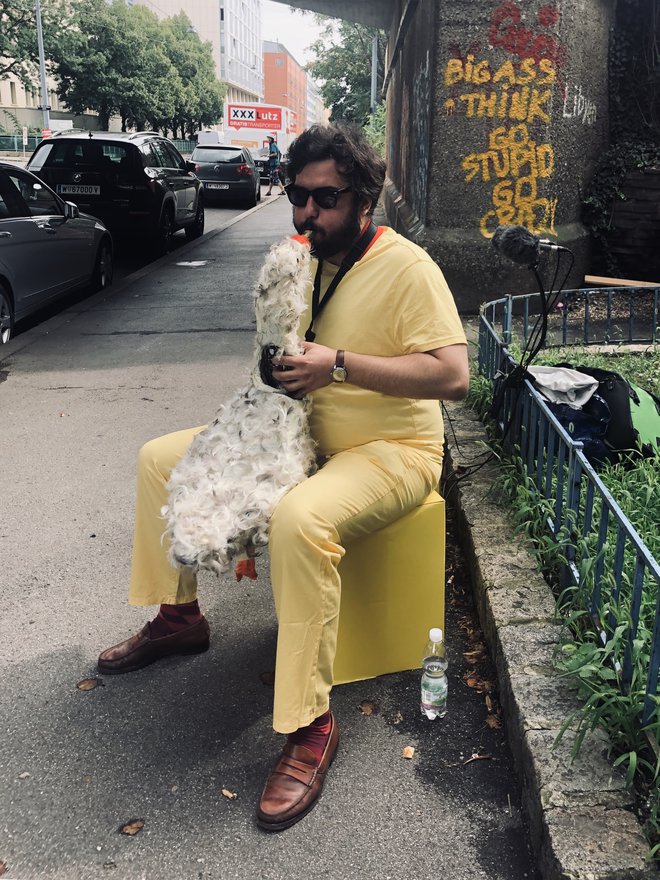 ©Nik Hummer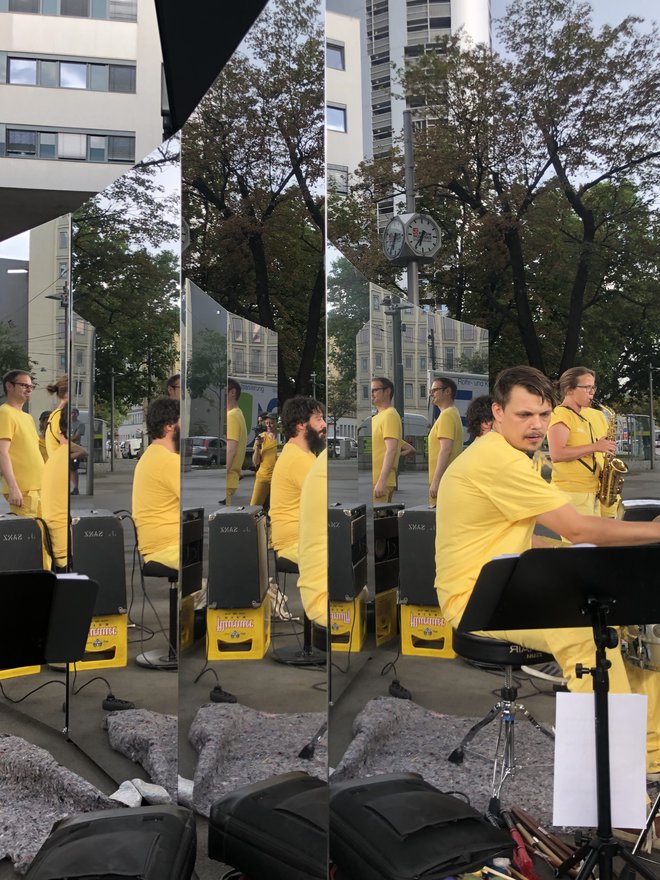 ©Nik Hummer