How is your bird?
-
30 July 2019
La Strada Graz
31 July 2019
La Strada Graz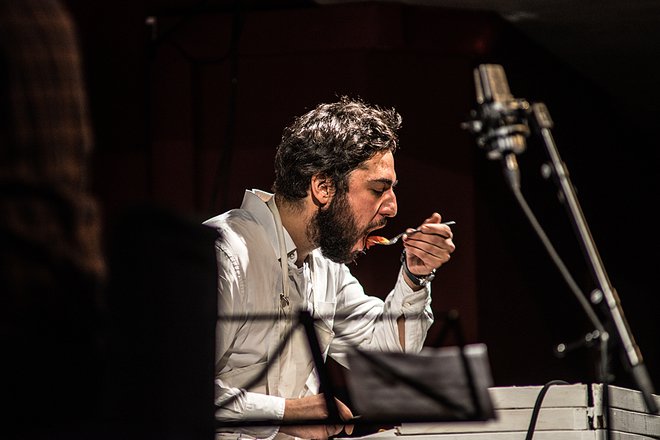 Program: Frank Zappa, Edgar Varèse, Igor Strawinsky, Béla Bartók, Anton von Webern, Eric Dolphy und Huun-Huur-Tu and many more.
Line-up: Cl/Sx, Tbn, Pf/Synth, Bass, Perc, Drums, Stage, Light, Sound, Puppet Show/Animation, Performance.
Studio Dan comes from "Studio Tan", and that comes from Frank Zappa. Time after time it's Zappa – and this time it's for kids, too! With a mixture of music, puppet show and object theater, live comic strip and radio play, we zap ourselves (in the truest sense of the word) through the life of an artist. To borrow a phrase from Monty Python: it's Studio Dan's "Life of Frank", with an opulent selection of music from Zappa, Varèse, Stravinsky, Webern, Dolphy, and more. To be premiered at La Strada in Graz and resumed at the Musiktheatertagen Wien.