Our means of spreading happiness
-
Newsletter April 2020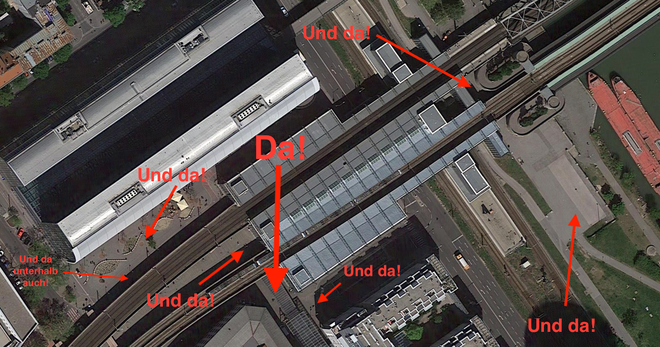 Dear audience,
dear friends,
don't worry, we will refrain from using the corona thing for our purposes. But the story goes like this: for two years we have been planning and working on a project in which ›our music‹ should spread virally in public spaces. We consequently called the three-week intervention VIRUS HANDELSKAI. And now that!
Showing our sense of tact, the virus gives way to TONIKUM HANDELSKAI. It is an effective remedy for strengthening the sense of hearing and improving everyday mood, for happiness through surprises and for rediscovering wonder. The tonic also sharpens the culture of discussion, spreads progressive attitudes and is highly sensitive to all types of hostility.
This beneficial sound cure brings vibrating rice cookers, rhythms from wooden boards, illuminated membranes, chamber music in a cargo container and the sound of our grand musicians. It was supposed to happen from May 12 to June 6, 2020 in, and around the area of the Vienna train station Handelskai. As for known reasons, the project cannot be realized at the original date. However, as we like it so much, we invite you to sneak a peek on the detailed program on our dates section, available online until May 12. And be certain: TONIKUM HANDELSKAI is coming soon!
We look forward to having you there!
PS: In case you´d like to switch Netflix & Co from time to time, we have an offer for you: Our much-reviewed, scenic musical theater production How Is Your Bird? with the crazy-rhyming Karolina Preuschl and singer boyRobert "Slivo" Slivovsky in the leading roles. Also there: Suzy Creamcheese, Rance Muhammitz, Uncle Meat, Disco Boy and Thing Fish. For all adults from 7.
You'll find the 55-minute full version for free here.
Kindly support by: