Super September
-
September Newsletter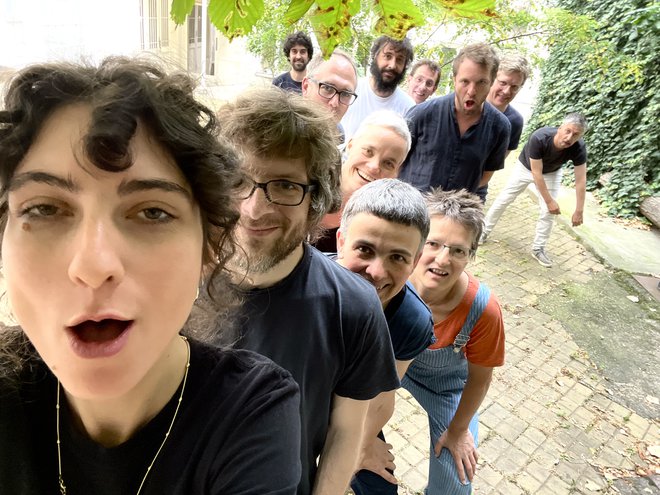 Dear audience,
dear friends
Super September has begun, which means four short weeks into which we can't pack much more. We look forward to seeing you!
––
ZONK!?!! 2022
The project with music in public spaces, which took place for the first time in 2020, goes into the next round. In wonderful-outlandish places of the 20th district in Vienna we play from solo to small ensemble. You can hear jazz by Charles Mingus, contemporary music by Carola Bauckholt and Tania León, improvisation by Franz Hautzinger, experimental music by a collective around Volkmar Klien, young music by young composers like Flora Geißelbrecht and Philipp Kienberger and old music by old composers like Steve Reich and Julius Eastman and much, much more...
ZONK!?!! Preview
Wednesday, September 7, 2022, 18h-19h, Grätzloase Radio Orange
ZONK!?!!
Thursday, September 15, 2022, 18h30-21h
Friday, September 16, 2022, 12-22h
Saturday, September 17, 2022, 12-22h
Sunday, September 18, 2022, 11-14h
All details here:
https://studiodan.at/projekte/zonk-2022/
Admission free / Concerts at covered and indoor venues will take place in all weather / Outdoor concerts will be cancelled without replacement in case of heavy rain and thunderstorms / Registration for the walks on September 16 and 17 at 12h: info@studiodan.at
––
SOS - A little doomsday music
In all the din from before, the actual highlight of September is almost lost. With the program SOS - A Little Doomsday Music together with Karolina Preuschl, Nik Hummer and Bernhard Breuer we rush to the exit in driving direction. Good news has been abolished, we have the music for the new life feeling.
Friday, September 23, 2022, 20h, Klangspuren 2022, Innsbruck
Tuesday, September 27, 2022, 20.30h, Porgy & Bess, Vienna
––
We had a lot of bells
And to finally fill up the barrel, there is something for in between: In Damian Rebgetz' play We had a lot of bells, Maiken Beer, Cornelia Burghardt and Theresa Dinkhauser of the ensemble, can be heard and seen on on the stage of the Schauspielhaus Wien. DIE PRESSE comments: "We had a lot of bells is a surprisingly funny insight into the history of bell ringing." How true!
Ten dates between September 22 and October 12, 2022, 20h, Schauspielhaus Wien
––
records & other stuff
Don't forget and spread the word, here's canned music for your pantry:
https://records-and-other-stuff.at
Best regards,
Studio Dan